Share Plate
2015
A one-night event of food, art and conversations that move between the two. Featuring five artists' work and five courses designed by Peter Gunn of IDES.

Curated by Laura Thompson (LT)
Event photography by Jonathon Griggs.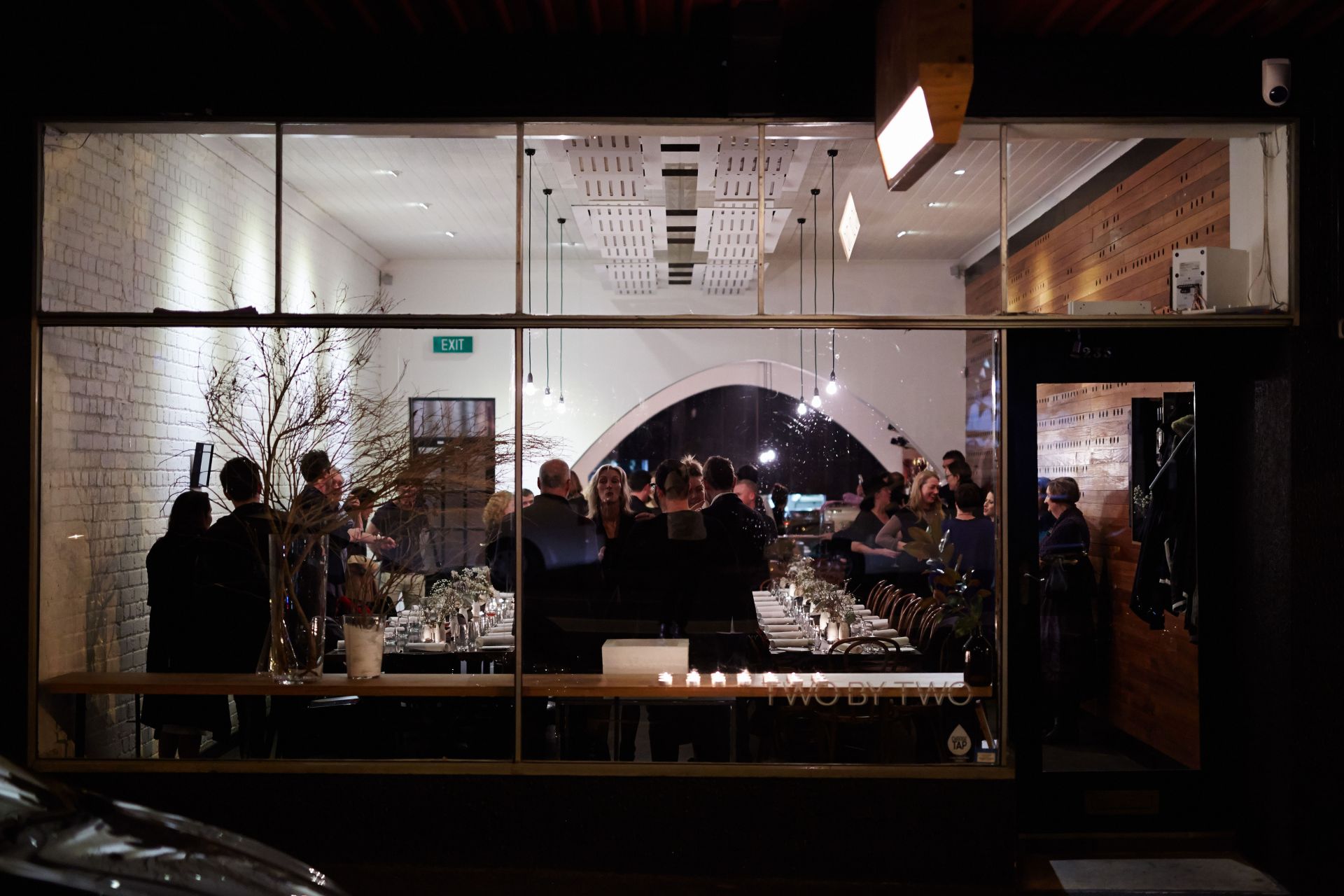 Untitled
Pollen, saliva, hair, honey,
installed in the wall of the restaurant.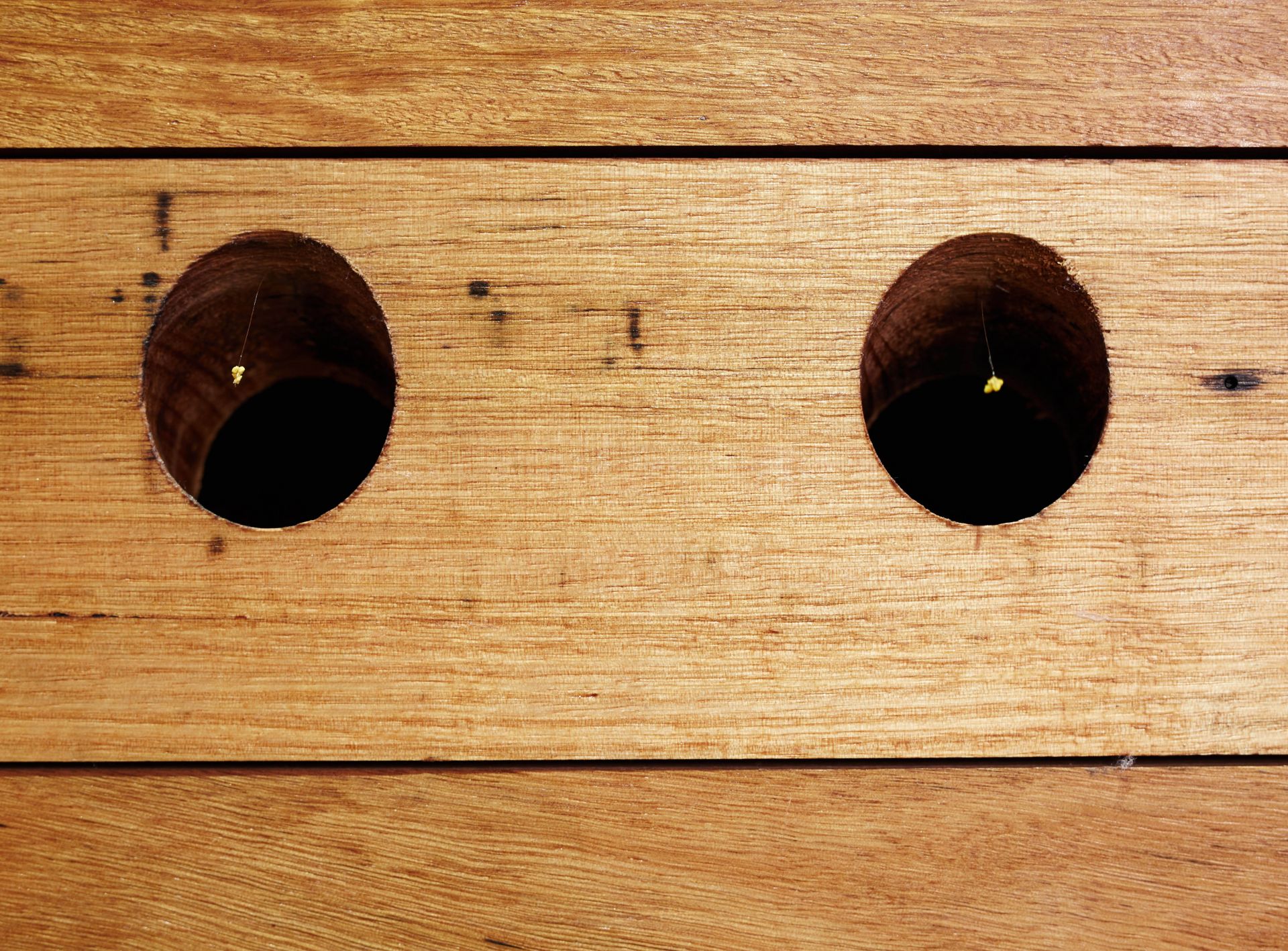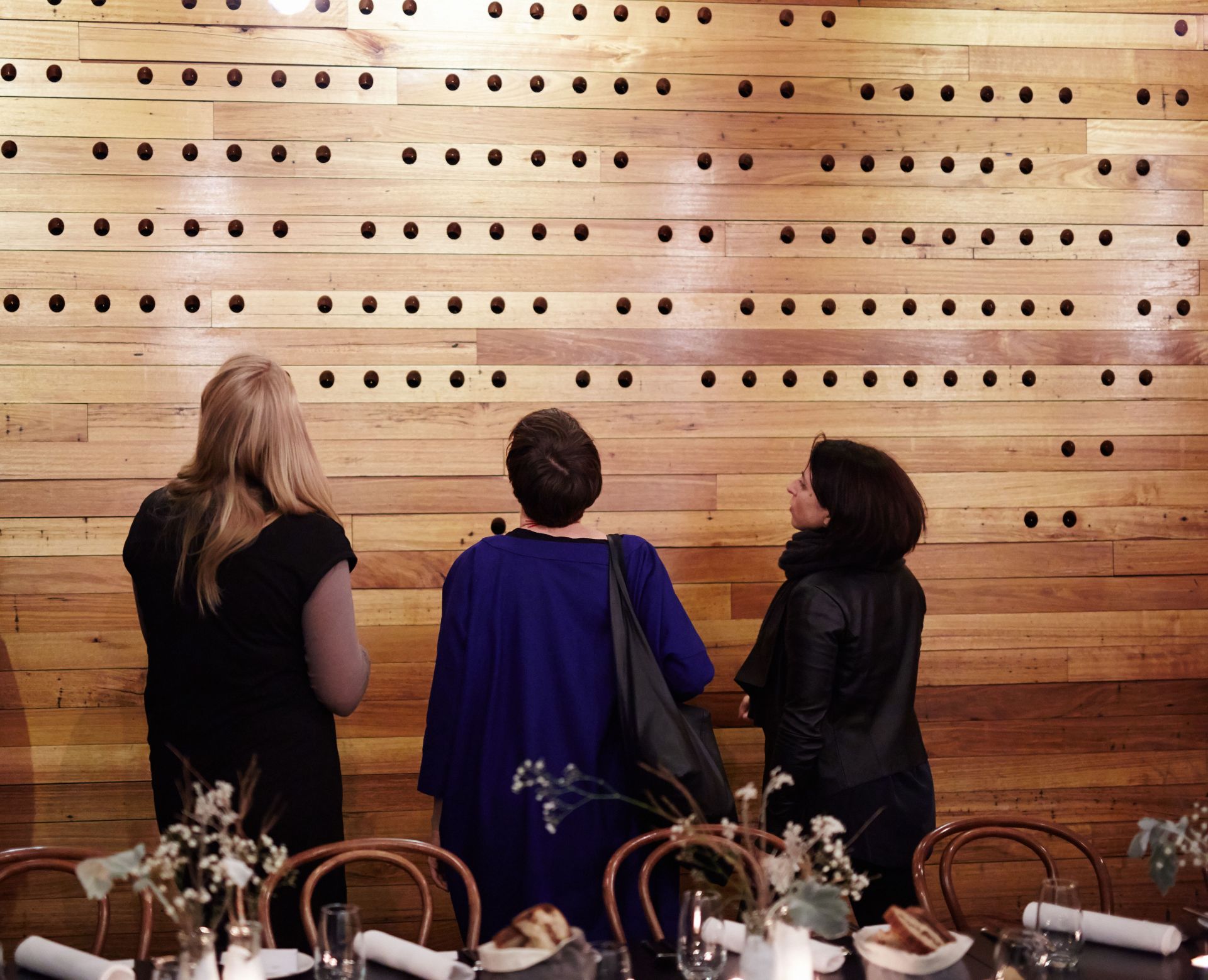 Untitled
Framed photograph.